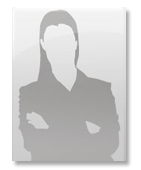 Alison W.(Parent)
We have been proud members of the DIVC family for two seasons and could not be happier! Our daughter tried out for several clubs and was offered more than one spot. We let our daughter choose which club she wanted to join. But really, there was no choice for her. She said being at DIVC made her feel at home and comfortable. It was just where she wanted to be. As her parent, how could I argue? I didn't know it at the time. But, her instincts would lead her to a place where she could play the sport she loved, while being cared for and valued. As a result, my daughter has improved her individual skills immensely and honed her ability to make meaningful contributions to her team's success. DIVC's commitment to my daughter as a player and as a person, both on and off the court, has truly made a difference in my daughter's life. I cannot recommend DIVC enough!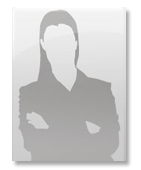 Gina G.(Parent)
DIVC is a very amazing club to be part of. Their coaches are wonderful, they genuinely show love for the game and the kids. This club is well run. Everyone that is part of this club is wonderful. I am so glad that we are part of this family with many more years to come.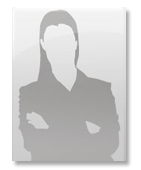 Karen M. (Parent)
Whether you're looking to make a change, or just starting out, I can't say enough about why DIVC is a great choice. I've been in your shoes, looking for a club that fits. Somewhere you don't feel like a dollar sign, somewhere you can constructively communicate with your child's coach, and trust their approach.
I had been with two other clubs before finding DIVC. My goal was not only to have my daughter become a great player, but to find a family of coaches that truly cared about her no matter what her level of talent and develop her into the best player and sportswoman she could be. These attributes should not be mutually exclusive.
You should not have to trade one for the other. You can find them all in one place.
So many clubs concentrate on the top teams, and coach with shame, anger, and ego. This is not the case at DIVC. Her past clubs had coaching that debilitated my daughter and almost caused her to quit the sport.
Then I found DIVC during a chance summer camp experience. They saw her talent and potential, and have coached her into the player she is today. As a parent, you need to balance coaching with mentoring and for me I wanted her exposed to coaches that not only knew what they were doing, but would guide her in sportsmanship be a positive influence. Let's face it, during volleyball season, they spend more time with their coaches and team then us! You want them in a culture that supports them.
My daughters coach critiques tournament play, and conferences with each girl after the day of play. No matter what the level of skill, he is constantly teaching the girls where they can improve and works with them in a constructive way. There are no rants on the side lines, it's not part of the culture at DIVC. They take play seriously, but when mistakes are made, they are dealt with in an effective positive manner. And, the encouragement and positive reinforcement is awesome!
When my daughter expressed wanting to play in college, the coach guided her and we are still moving in that direction and he will be there to help. It's a testament to the dedication they have to their players. They tailor programs and future plans to your player, not their agenda.
If you're looking for a club based on mutual respect for both you and your player, and helps your player thrive in a positive environment, this club is for you!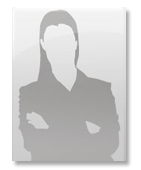 Cynthia P. (Parent)
I can't say enough wonderful things about DIVC! With so many clubs out there to choose from, we felt overwhelmed when trying to choose a team to commit to. Once we decided on DIVC, we never looked back or had any regrets! It was the best decision we made! My daughter has grown tremendously as a player with the help of this program! She is looked at as an individual and not a number. Every player is treated equally and given the same opportunities to grow as an athlete. We are eager for the next season to start! Go DIVC!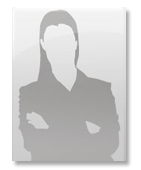 Marc and Sharon K. (Parents)
My daughter started playing with DIVC so that she could receive instruction and gain confidence in her play and we have been so happy with the club! The coaches have been great! Not only are they knowledgeable about the sport and how to instruct others in playing it, but they care for the athletes. That has been the perfect combination for us. The coaches push the girls to become better players, as well as better people as a whole. Even in the off season, her coach takes time to come to my daughter's high school games to encourage her. Because of the care, time and effort the coach has poured into my daughter, she has great respect for her coach and has loved playing for DIVC. When I take into account how her skills have improved tremendously, I am thankful that we came upon DIVC years ago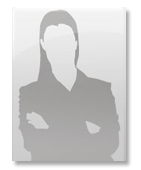 Carol H. (Parent)
Our family has been a part of DIVC for 4 years and it has been such a great experience for my daughters as well as my family. Both my daughters have learned so much from their coaches and have grown as young ladies from what they have been taught. DIVC is more like a family than a club. Anytime we have had questions, Jenny and Edgar always have taken the time to talk with us. They care about every girl on every team and go the extra mile to make sure the girls are learning and having fun. We are blessed to be part of such an amazing club and have made lifelong friends in the process. We look forward to the upcoming season!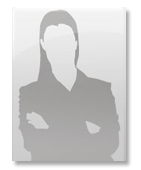 Dan L. (Parent)
Our daughter has played on DIVC teams for several years and we highly recommend our club for a variety of reasons. No matter how big the club has grown over the years, we have always felt that they are involved with every girl on a first name basis. They develop individual skills while also teaching teamwork and game strategies. Equally important is the camaraderie and lasting friendships that have developed among the teams across all age levels. If you enjoy volleyball and participating in team sports and you're not afraid to strive for excellence, then join in on the fun at DIVC.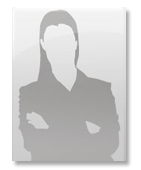 Kary W. (Parent)
Our family has been with DIVC since the club started in 2011.The coaching and the training are top-notch, and we have been thrilled with the improvement we've seen in our daughter's skills over the past three seasons. The club directors and coaches work hard to ensure their players are not only fierce competitors, but that they are good teammates and have b characters, which are life skills that will carry them much further than just the volleyball court.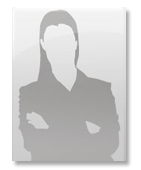 Ray K. (Parent)
DIVC is a quality club that provides a competitive learning environment for serious volleyball players. Their coaches are skilled and make every effort to teach the game in a manner that each athlete responds to. I would highly recommend this club to any parent that wants their child to excel in this sport.
We still have one open spot available at the 16u national level for...
Thank you to everyone who attended our final tryout. Our next parent...